Walk the State Challenge Update
September 8, 2020
It's been a little over a week since the #WalktheState Challenge has started and we wanted to check in with the teams.
So far, the teams have submitted
over 1,556 miles
& raised over
$17,800
for the Walk the State Challenge!!!
That's almost three and a half times across the Nebraska!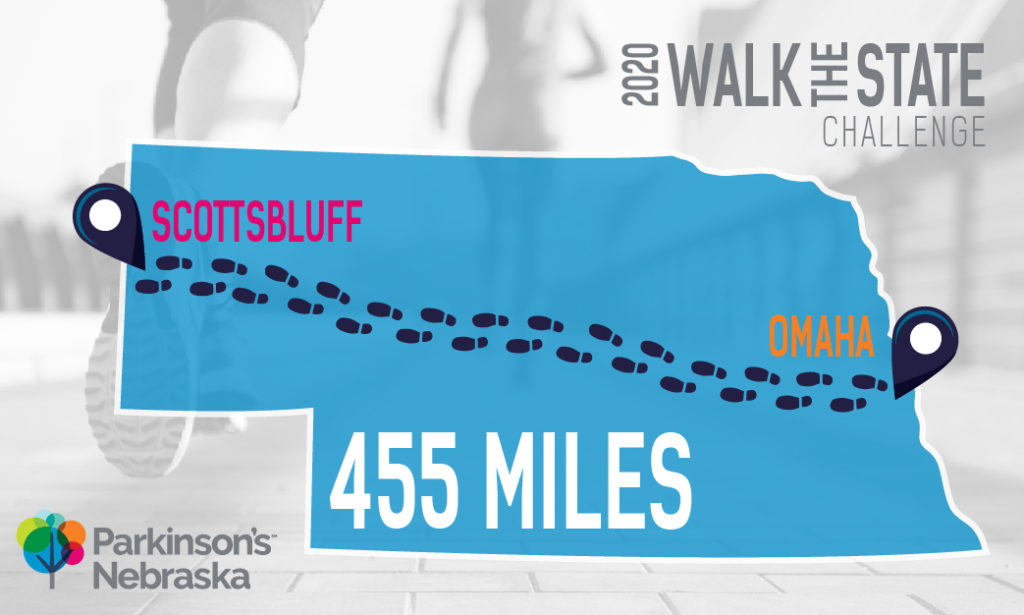 Show them some support by donating and sharing their team page! Help us get to $20,000!
---
Saturday, September 5th kicked off the Tying the State Together journey! Learn more about the Kick-off Celebration here!
---
Ted made it to Norfolk! He will be on the Jim & Jenna Show on US92 radio on Wednesday morning to talk about Parkinson's Nebraska, the Walk the State Challenge and ride ride to Valentine! Listen in at this link.
Ted will be also stopping in Norfolk at Fountain Point Medical Community on Wednesday, September 9th at 12 pm. The community is invited to come out to meet Ted, learn about Parkinson's disease, and pick up local Norfolk Parkinson's resources. See you there!
---
Thank you so much to our longtime supporter Heritage Communities for sponsoring the Ted's leg of the Tying the State Together journey and H&H Chevrolet for sponsoring Ryan's trip!