2019 Impact
January 2, 2020
Thank you for a great year!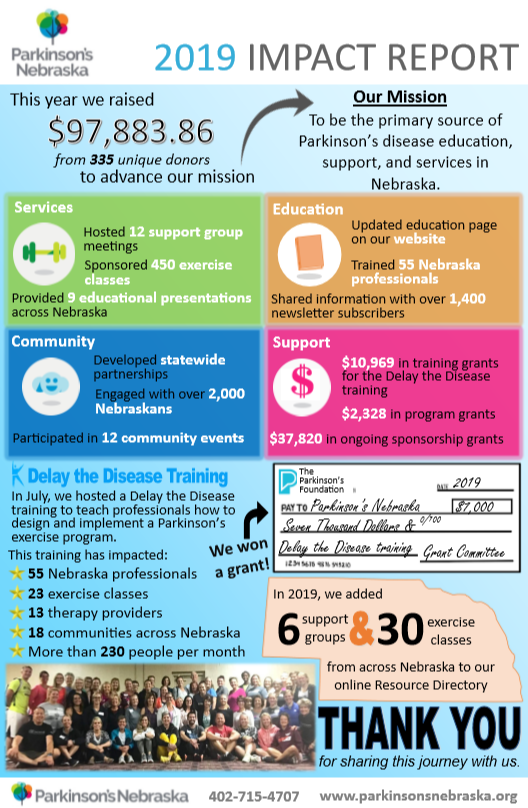 Our biggest highlight of the year was the Delay the Disease training in July. Since July, the training has impacted:
55 professionals certified
23 specialized exercise classes
13 therapy providers
18 communities across Nebraska
a new support group in Beatrice
Statewide connections
Other ways we have impacted the community:
We have sponsored over 450 Parkinson's exercise class in the Omaha metro area
We gave 9 educational presentations in Omaha and rural communities across Nebraska, educating and spreading awareness to over 230 people with Parkinson's and their caregivers.
We participated in 12 community events
We engaged with over 2,000 Nebraskans
We hosted 12 support groups, connecting the community and providing resources
Some other things we have been working on to increase our ability to serve the community:
Regularly updated website
Online Resource Directory with the most current listing of Parkinson's resources in Nebraska
Online Community Calendar where people can search for services by city
Growing monthly newsletter to engage with people across the state
Please join us as we build on our momentum and continuing to expand services, engage with the Parkinson's community, and foster our new statewide relationships in the upcoming year.