January Events
2019 Skate-a-Thon for Parkinson's
It is time to save the date for the 10th Annual UNMC Skate-A-Thon for Parkinson's!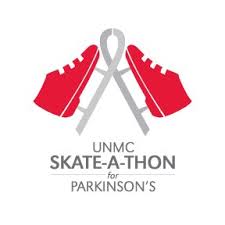 Date: Friday, January 25- Saturday, January 26
Time: 2:00 pm-2:00 pm
Where: UNMC Ice Rink
4016 Emile St.
Omaha, NE 68105
Please join us in hitting the rink for 24 straight hours to help raise money for Parkinson's! There are individual, family, and team registration options. You can raise more money by collecting donations from your cheerleaders. A prize will be awarded to the individual, family, and team who collects the most donations. Click here to register today!
Help! We have many volunteer opportunities available. Please click here to see how you can help.
For information on corporate sponsorship opportunities, please contact Amber at 402-715-4707 or amber@parkinsonsnebraska.org
Speaker Spotlight- Dr. Howard Gendelman
The Latest In the Treatment of Parkinson's Disease 
Please join us to hear an update on Dr. Gendelman and his team from UNMC's continuous strides towards the discovery of a new class of drug designed to transform the natural immune system to fight nerve cell injury in Parkinson's disease.
When: Wednesday, January 30th at 8:30 am
Where: Heritage Pointe
16811 Burdette St.
Omaha, NE 68116
Please RSVP to Amber at amber@parkinsonsnebraska.org