Delay the Disease Training
Midwest Delay the Disease Training

Evidenced-Based Concepts for Planning and Implementing a Parkinson's-Specific Community Exercise Class using the Delay the Disease Parkinson's Fitness Program
Sponsored by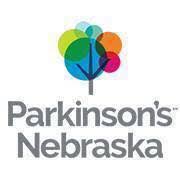 ---
DATE: Thursday, July 18th– Friday, July 19th
                                TIME: 12:30 pm– 5:00pm Thursday; 8:00am– 4:00pm Friday
                    LOCATION: Ramada Wyndham Midtown Grand Island
 2503 S. Locust St.
           Grand Island, NE 68801
---
Parkinson's Nebraska is thrilled to host a Delay the Disease training in Grand Island, NE. Delay the Disease program co-founders, Jackie Russell and David Zid, will be joining us from OhioHealth to share their evidence-based program with trainers and professionals to create an impact on the lives of those living with Parkinson's  across the Midwest region.
---
Delay the DiseaseTM is an evidenced-based fitness program for people living with Parkinson's disease. The program is designed to empower participants by optimizing their physical function and helping to delay the progression of symptoms.
To learn more about the Delay the Disease program, please visit http://www.delaythedisease.com/.
---
This 1.5-day training, participants will  broaden their understanding of Parkinson's disease and become Parkinson's–specific with respect to exercise and physical therapy. They will be able to integrate Parkinson's Disease knowledge with teaching techniques, assessments, and evaluation tools to create and lead a comprehensive community-based PD-specific exercise program. Each participant will become a certified Delay the Disease Instructor.
Parkinson's Nebraska believes providing education is our biggest tool in advocating for the Parkinson's community. We know that the professionals who work directly with Parkinson's patients each day have an incredible power to make an impact, and we believe in investing in you. We are proud to offer this training to up to 40 regional Parkinson's professionals at no cost. A $100 refundable deposit that will be refunded at the completion of the training is required. A separate email with payment information will be sent after completing the application.
Attendees will be provided with:
Registration costs
All meals throughout the event
Special dinner presentation by our guest speaker
One night stay in hotel
$25-$75 mileage stipend

Carpool Incentive available
Professionals from across the Midwest region are encouraged to apply. Priority will be given to applicants who reside in Nebraska and serve rural communities.There are a limited number of spots available at this training. Apply here today!
Applications are due Friday, May 24th.
---
Be sure to subscribe to our newsletter and like our Facebook page below to stay up to date on the Delay the Disease training and other Parkinson's news.