Parkinson's Nebraska Support Group 2019 Speaker List
The Parkinson's Nebraska Support Group meets the second Saturday of every month at 2:30 at the Parkinson's Nebraska Office.
                                            Parkinson's Nebraska Office
                                                    16811 Burdette St.
                                                    Suite 1
                                                    (Lower level of Heritage Pointe Assisted Living)
                                                    Omaha, NE
                                                    2nd Saturday of every month- 2:30 pm
                                                    Dan Lombardo
                                                    402-896-0855
                                                   dlomb1313@gmail.com
January
Dr. Howard Gendelman RESCHEDULED

We were disappointed to have to cancel Dr. Gendelman's presentation on January 30th due to inclement weather, but we are glad everyone was able to stay safe and warm indoors!
The good news is Dr. Gendelman's presentation has been rescheduled! Join us on
Heritage Pointe Assisted Living
16811 Burdette St
Tuesday, February 4
8:30-9:00 am Breakfast and Networking
9:00 am Dr. Gendelman's Presentation
He will be updating us on his team's continuous strides towards the discovery of a new class of drug designed to transform the natural immune system to fight nerve cell injury in Parkinson's disease.
Please RSVP to Amber at amber@parkinsonsnebraska.org
February

Parkinson's Nebraska Office
Saturday, February 9
2:30 pm
Kohll's Pharmacy and Homecare will be with us in February to introduce the Raizer chair. It is a simple battery operated mobile lifting chair that helps a fallen person up to an almost standing position within a few minutes. Join us to learn more about this valuable tool!
March

Parkinson's Nebraska Office
Saturday, March 9
2:30 pm
Theresa Jordan from CareMATRIX will be joining us to talk about their FREE service helping seniors and their families find appropriate housing in the Omaha area. They personally help make the physical and emotional task of finding the most appropriate housing option easier!
April
Craft Lifestyle Management

Parkinson's Nebraska Office
Saturday, April 14
2:30 pm
BevVan Phillips, OTR/L,CAPs from Craft lifestyle Management will be with us to provide education and resources for people about options they have with technology and home modifications to live as well, as independently, and as safely as possible. 
May
Parkinson's Medical Meditation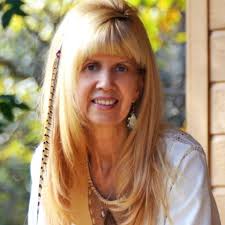 Parkinson's Nebraska Office
Saturday, May 11
2:30 pm
Sophia SiriLivtar will be telling us about the benefits of meditation for managing Parkinson's Disease. Medical Meditation is a complete medical system, of many thousands of specific protocols, for every type of imbalance and disease. Parkinsons deals with a weakened immune system, due to an over stimulated sympathetic system. We will be experiencing 3 medical meditations specific for this condition, using a variety of mudras, or hand positions, breathwork, sound frequency, eye gaze, movement, muscle contraction, intention, to stimulate the brain, balance the nervous system and tap into your own innate ability to heal and rejuvenate your mind and body.