The Walk the State Challenge Has Started!
August 31, 2020
The Walk the State Challenge just started! There are
14 teams &
96 participants
from across NE
… including our very own board members! Ted Wuebben and Ryan Cary are taking the challenge literally and will be cycling across the state to Tie the State Together.
Ted will start in Omaha, ride up to Norfolk, and take the Cowboy Trail to Valentine. Ryan will be starting in Scottsbluff and riding east to meet Ted in Valentine where they will be checking in with us during the Walk the State Virtual Event on Sunday, September 13th (Register here).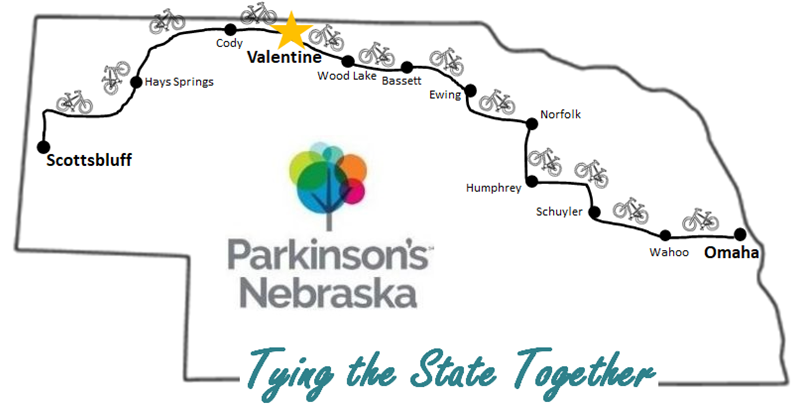 Learn more about the Tying the State Together journey here and donate to the board's team – Tireless Ted's Trek Across Nebraska Support Team!
So far, we have raised over $9,500 of our $15,000 goal from 82 donors! We are blown away by the enthusiasm and support from our amazing community. Please help us reach our goal by making a donation and sharing our Walk the State fundraising page!