The GIVE65 event is almost over!
July 17, 2020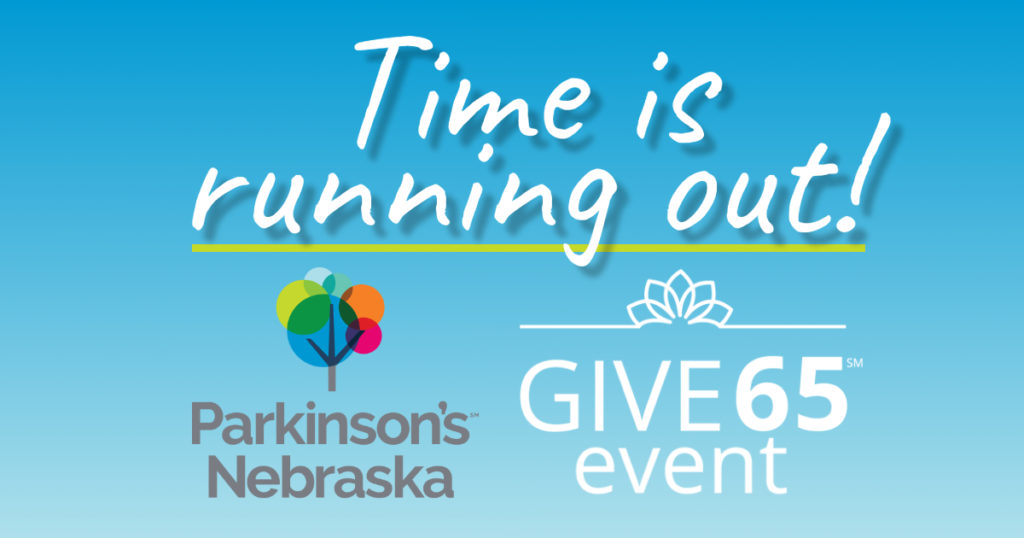 The GIVE65 Event is almost over. But it's not too late – you can still make a gift and support the Parkinson's community until 10:00 pm!
Your donation will help support our new Rural Community Outreach program that was designed to meet the specific needs of rural Parkinson's communities. Through the program, the target community will receive:
A Parkinson's community needs assessment
Personalized, technical assistance available to access online programs – if needed
A unique community presentation based on local needs and resources
A 1-2 week online wellness program that introduces a variety of Parkinson's programs
The development of a LCAC
Up to $500 to support a Parkinson's program or project identified by the LCAC
Ongoing communication and support from Parkinson's Nebraska
It is because of our generous donors and supporters that we are able to continue impacting lives across Nebraska. Thank you for your trust and support!