The GIVE 65 event has started!
July 15, 2020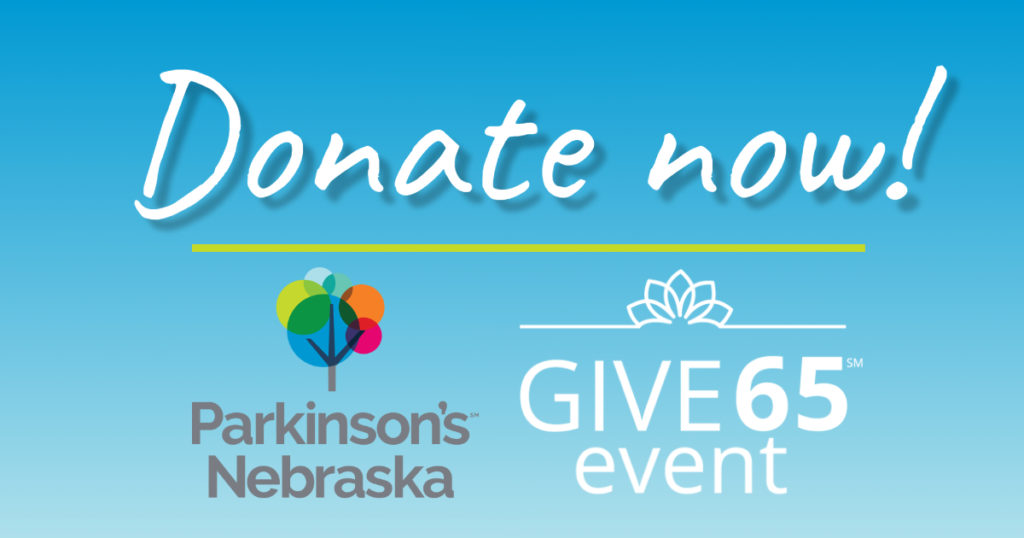 WOW!  We are blown away by the support during scheduled giving. We have already reached our $2,000 goal  ($2,650 to be exact!) and that is before any matching funds!
But it's not too late for you to participate in this year's event! Can you help us reach our new goal of $3,500 by donating right now?
We are so excited to take our new Rural Community Outreach program to communities across the state. We know how important services like exercise classes, support groups, and education are for people with Parkinson's and their families – and we are committed to increasing access to these services across Nebraska!
Thank you for supporting our organization and the Parkinson's community we serve. Without your generosity, we wouldn't be able to provide the services and programs that are making a difference in the lives of people with Parkinson's and their families.