Scheduled giving for GIVE65 has started!
July 13, 2020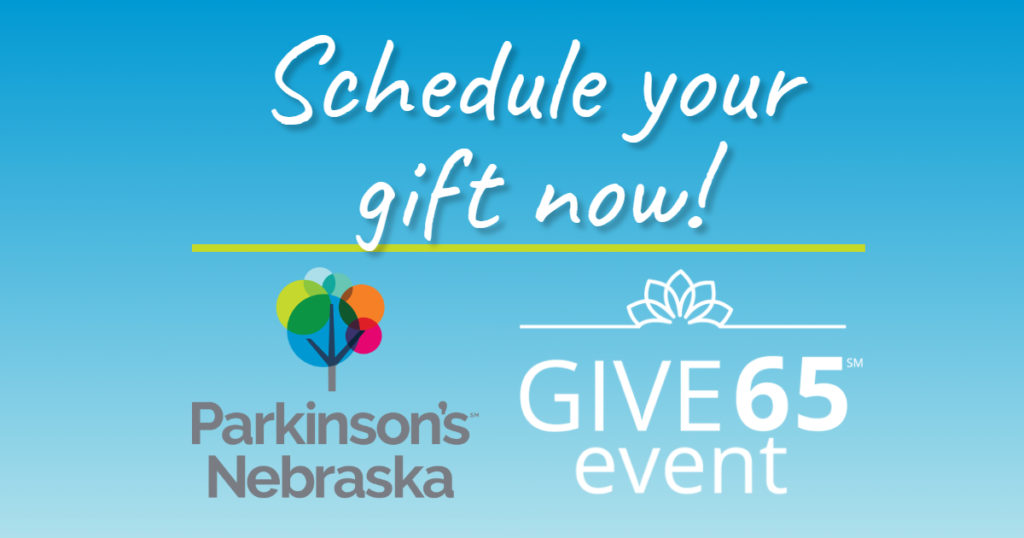 Scheduled giving for the GIVE65 Event has begun! Scheduled gifts are the first to be matched which empowers your gift to go even further in helping the Parkinson's communities in the rural areas we serve. You can schedule your GIVE65 gift July 13th- July 14th.
Our goal is to raise $2,000 to support our new Rural Community Outreach (RCO) program.
The RCO program was created in response to the specific needs of rural communities. The purpose of the program is to actively engage with rural communities in a way that promotes community-building, expands programming based on local needs, and creates lasting change. Centered around creating meaningful relationships, the RCO program focuses on strengthening each community by connecting people with Parkinson's to each other, to local resources and leaders, and to the statewide Parkinson's network.
Thank you!
Thank you for your support and belief in our mission to bring hope to people with Parkinson's and their families right here in Nebraska. If you have any questions or need help scheduling your gift, please reach out to us. We'd love to help!