Parkinson's Nebraska is participating in the fourth annual GIVE65 event from July 9th to July 11th to raise funds for our A Journey Shared campaign.
This year, we are eligible to receive matching funds the from Home Instead Senior Care Foundation up to $5,000. But these funds go fast! Guarantee your donation gets matched dollar for dollar by scheduling your donation during our Prescheduling Party between July 1st– July 8th. Scheduled donations will be the first to process during the GIVE65 event and will be the first contributions to be matched.
Help us turn $5,000 to $10,000!!
Prescheduling Party!
This year we are hosting an online Prescheduling Party from July 1st– 8th right here online! You can easily participate at work, at home in your pajamas, or out on the go.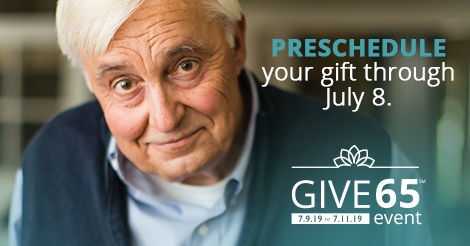 When: July 1- July 8
Where: Wherever you want! This party is all online. You can schedule your donation by simply visiting our GIVE65 fundraising page at https://www.give65.org/a_journey_shared.
How: Preschedule your donation at https://www.give65.org/a_journey_shared from July 1- July 8
Why: To match your donation dollar-for-dollar and earn sweet Parkinson's Nebraska merch
Incentives: You get the opportunity to win Parkinson's Nebraska merchandise when you schedule your donation during the Prescheduling Party!
Prizes:
$50-$100 donation- Parkinson's Nebraska tumbler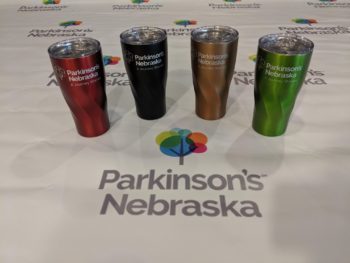 $100-$250 donation- Parkinson's Nebraska throw blanket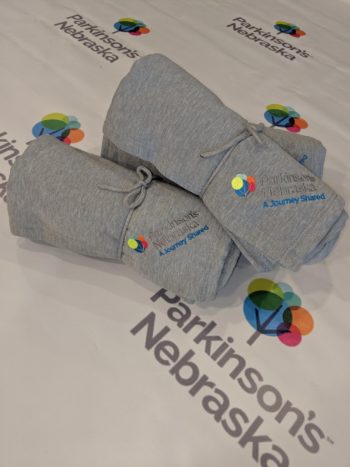 $250 or more donation- Parkinson's Nebraska deluxe fleece blanket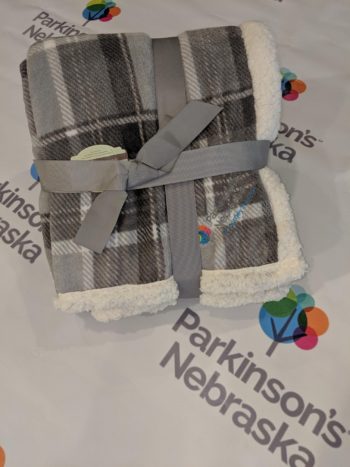 We have 15 tumblers, 10 throw blankets, and 3 deluxe fleece blankets to give away to the first donors who schedule a donation in each amount category.
Schedule your donation July 1- July 8 at our GIVE65 Fundraising Page:
Check back during the event to keep track of the winners, how much we have raised, and more information about the GIVE65 Prescheduling Event!
Please share this event with your friends and family. Together, the journey of Parkinson's is A Journey Shared.