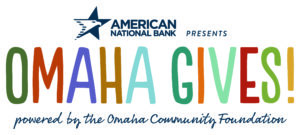 Omaha Gives! is an annual online celebration of giving in the Omaha- Council Bluffs area on Wednesday, May 22. Please show your support for Parkinson's Nebraska this year in these three easy ways:
Schedule your donation: Donations can be scheduled ahead of time by visiting the Parkinson's Nebraska Omaha Gives! page.
Create a Cheer Page: Cheer Pages can be shared on social media to rally friends and family to support Parkinson's Nebraska
Donate on May 22: There will be incentives awarded to the organizations with the highest number of donations within three 8-hour periods throughout the day. There will also be two random donations selected every two hours throughout the event. The selected donations will get an additional $1,000 towards their organization!
---
Parkinson's Nebraska is committed to impacting the Parkinson's community and making resources more accessible to those who need them. So far in 2019, with help from our donors and community partners, we have:
✨ Sponsored over 180 exercise classes
✨ Awarded more than $2,000 in grants for Parkinson's programming in Nebraska
✨ Facilitated 5 monthly, educational support groups
✨ Spread awareness to hundreds of people across the state through educational presentations and community events
✨ Updated the Resource Directory and Events Calendar on www.parkinsonsnebraska.org to make finding resources easier
Help us continue to make an impact in the Parkinson's community by supporting us on Omaha Gives!– Visit our Omaha Gives! page below to donate!
---