Nebraska Community Action Committee
September 29, 2020
Do you have Parkinson's, love someone with PD, or provide services to people with Parkinson's? Are you interested in becoming more involved in the Nebraska Parkinson's community? Do you want to make a impact in the lives of people with Parkinson's? Does it sound like fun to work with others who are motivated to help those with Parkinson's live a quality life?
If you answered yes to the above questions, we want you to join the Nebraska Community Action Community!
The NE CAC is a group of individuals with Parkinson's, caregivers, and professionals from across Nebraska committed to creating lasting change in the Nebraska community through partnerships, ongoing engagement, and pooling knowledge & resources.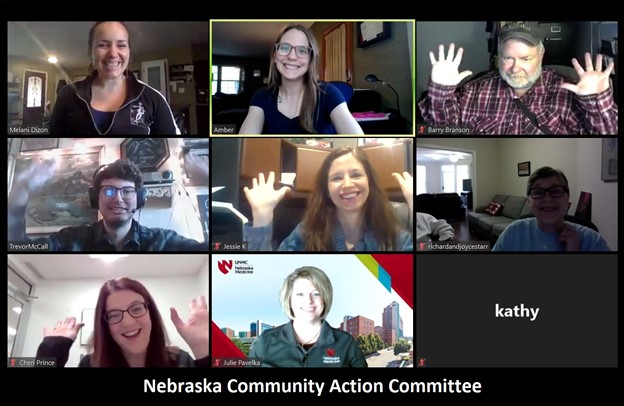 Each member is valuable because of the perspectives, experiences, and skills they bring to the group. Their diverse experiences help identify potential needs and creatively find solutions to meet those needs.
The NE CAC was created in 2019 by the Davis Phinney Foundation as part of their Healthy Communities Initiative. They facilitated the committee through a review of available resources in Nebraska, helped identify our strengths and opportunities, and helped design a Victory Summit event based on the needs and interests of the Nebraska Parkinson's community.
But the work doesn't end at the event. The Davis Phinney Foundation has been hosting regular virtual CAC meetings to promote engagement and work towards the community's goals. This role has recently transitioned to Parkinson's Nebraska. We are so excited for the opportunity to continue the great work started by the Davis Phinney Foundation and collaborate to strength our community.
Contact Amber at amber@parkinsonsnebraska.org or 402-715-4707 for more information about the Nebraska Community Action Committee and how to get involved.