In Sync Support Group Leader Workshop
October 26, 2020
We had such a wonderful time at the PMD Alliance In Sync Support Group Leader workshop last week!

Thank you so much to Andrea, Shannon, and the team at the PMD Alliance for bringing the In Sync Workshop to Nebraska & the Midwest. The workshop was an opportunity for support group leaders to explore the issues and situations they encounter and look to one another for insights about group leadership and management.
We learned about the fundamentals of a support group, how to be an energetic & effective leader, how to create a group sustainability plan, support group management, and much more. The workshop provided engagement activities, topic ideas, speaker connections, and other invaluable support group leader resources.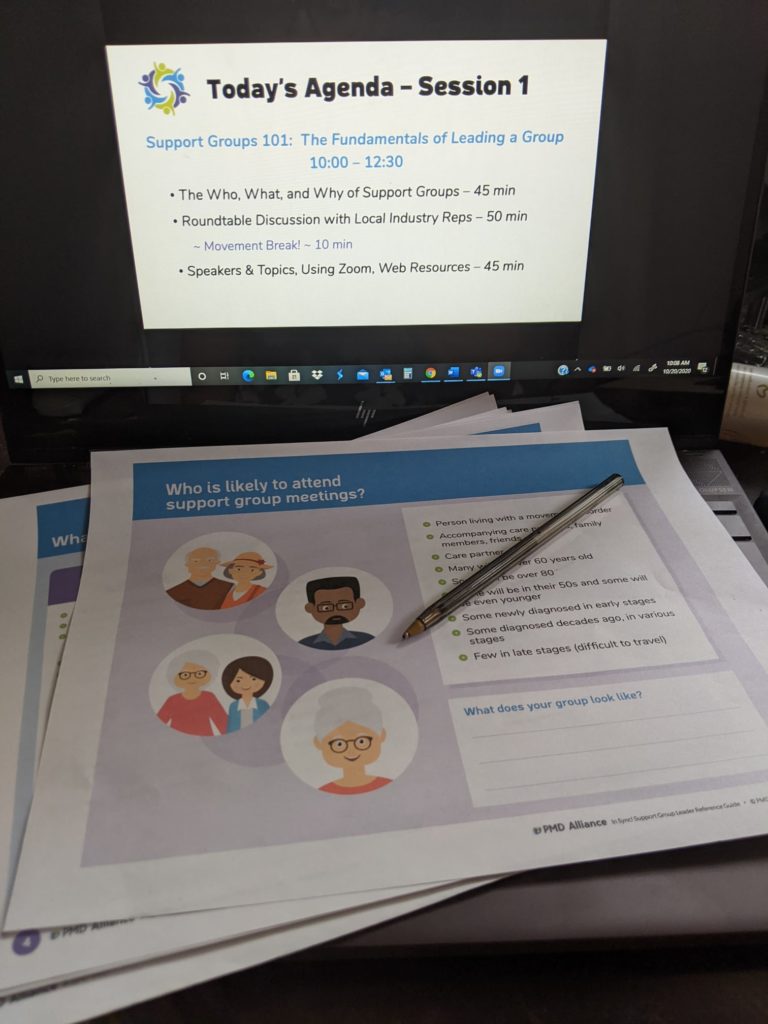 It was great to gather with professionals and support group leaders to listen & learn from one another. One of the greatest benefits of the training was creating relationships and connecting with others who share similar experiences & challenges. We had a space to share tips, advice, and resources to help each other overcome challenges & empower our groups.
Facilitating a support group is a lot more than "setting out chairs and making coffee". A successful support group requires an energetic leader who is passionate, enthusiastic, and committed to providing a welcoming space for all group members.
It is more clear than ever that relationships are the true catalyst for real change.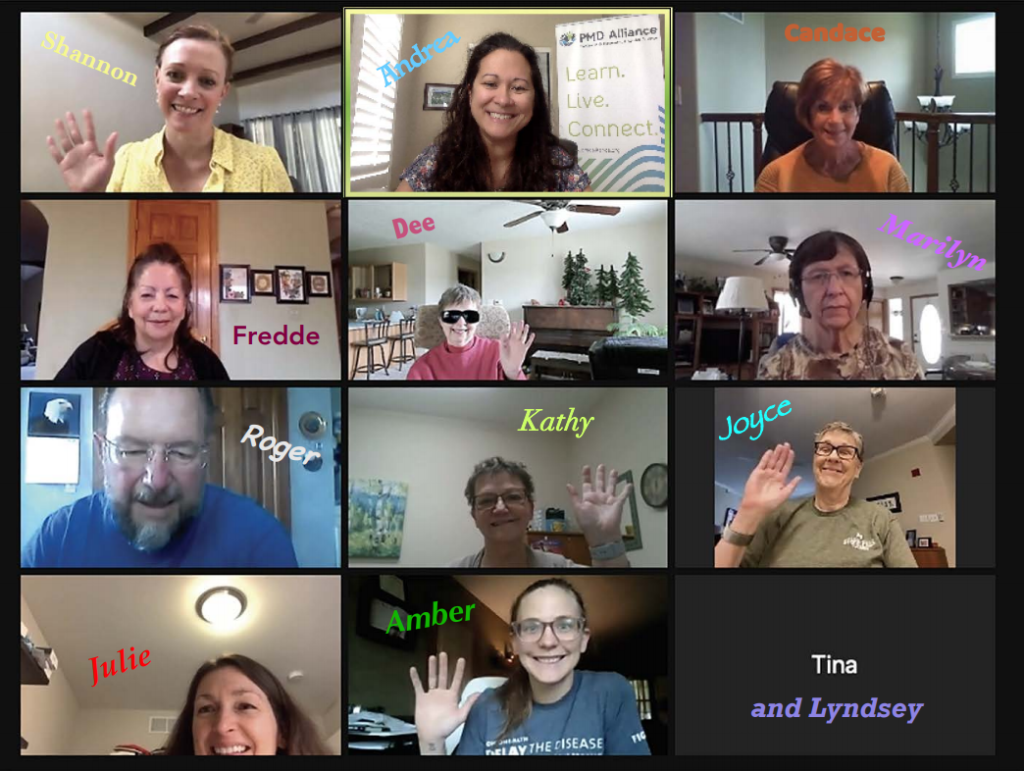 At Parkinson's Nebraska, we are so grateful for the relationships we get to make each day. We are grateful for our relationships with the support group leaders across the state who are impacting the lives of their group members. We are grateful for our relationships with partners like PMD Alliance, who help us strengthen the Parkinson's community through programs like the In Sync Support Group Leader Workshop.
Learn more about PMD Alliance, their programs, and trainings at www.pmdalliance.org.