2020 UNMC Skate-a-thon for Parkinson's
January 29, 2020
Thank you, thank you, thank you for the most successful Skate-a-thon to date! This year we raised over $34,000 to provide Parkinson's education, support, and services throughout Nebraska.
Not only did we do a lot of good, we also had a lot of fun! Here are some highlights from 24 of our favorite hours of the year!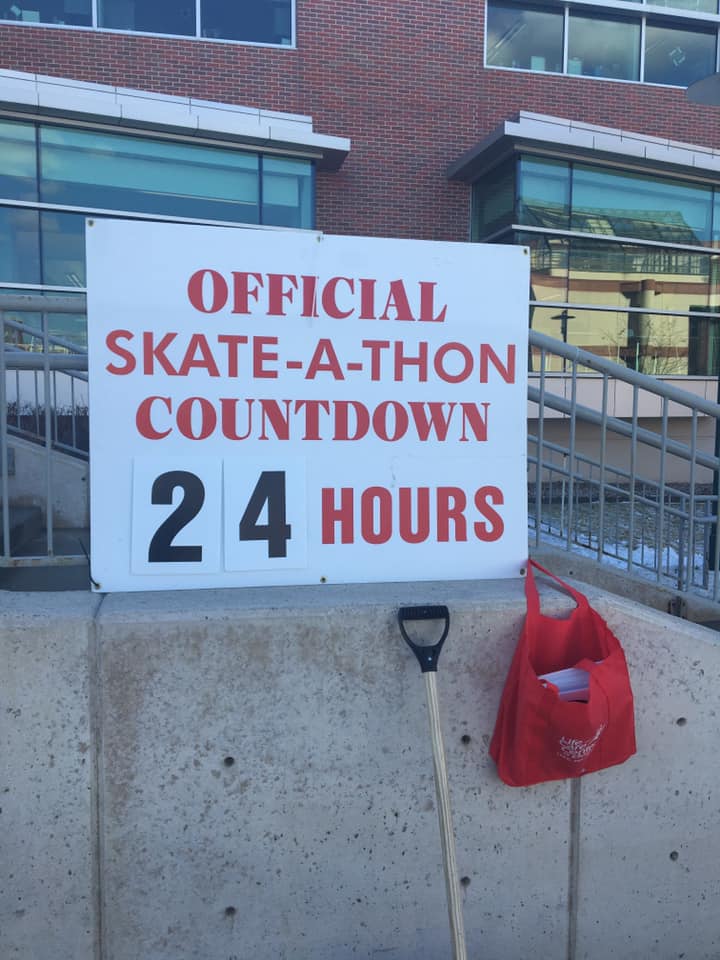 2:00 pm Skate-a-thon kick off. 24 hours to go!
Over 525 skaters showed up to skate, dance, drink hot chocolate, and support the Parkinson's community!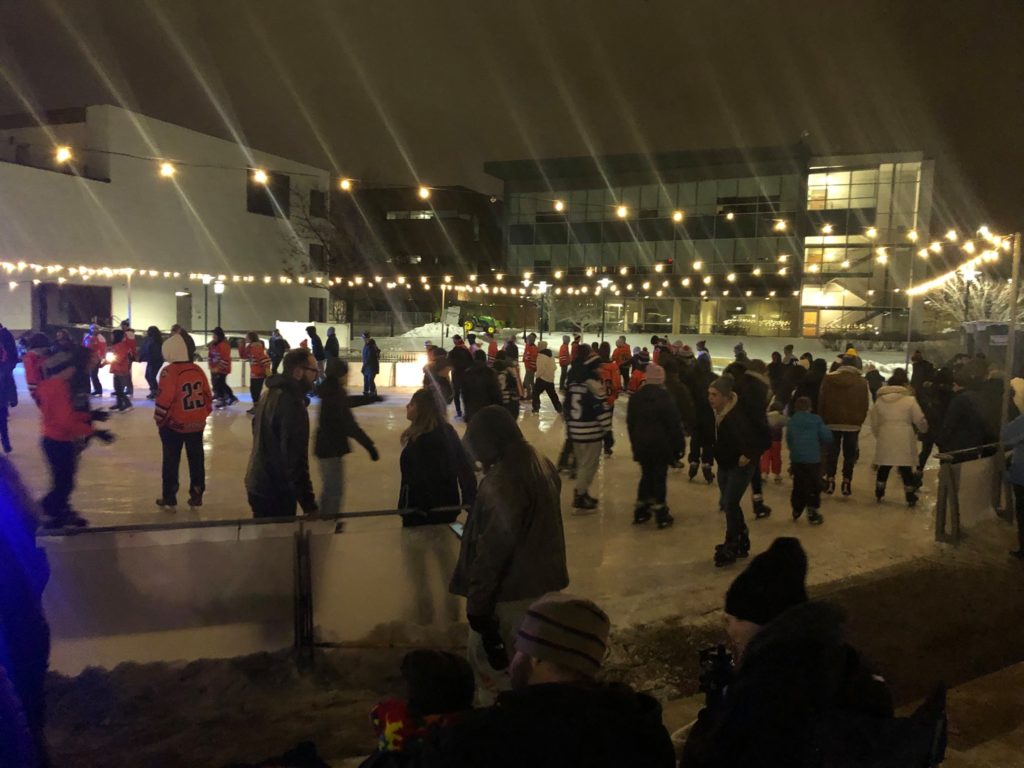 Parkinson's disease does not stop. Not in the middle of the night and not when it is cold outside. That's why we have skaters and teams skate for the full 24 hours, to represent how Parkinson's symptoms don't stop.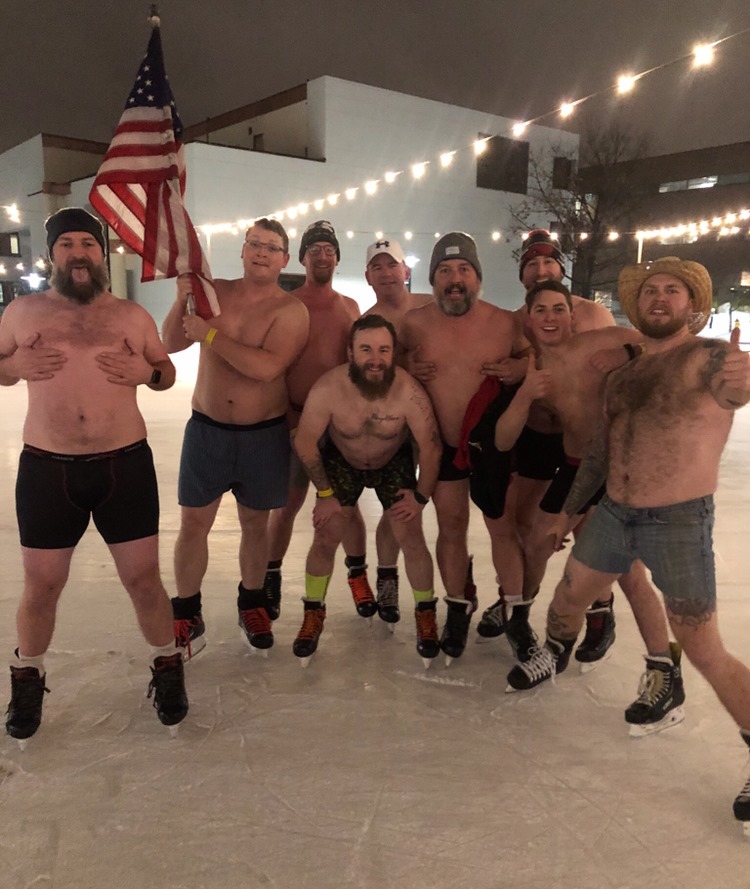 The cold didn't stop these skaters who participated in the Shiver Skate at 1:00 am.
Talk about dedication!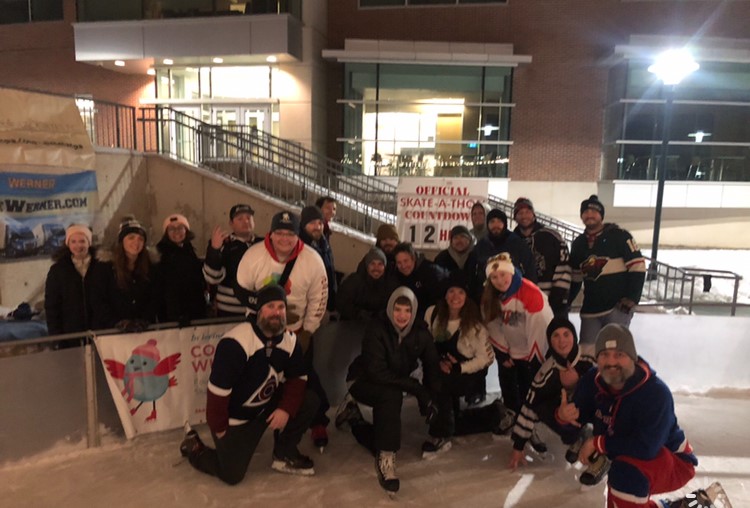 2:00 am- Half way there! 12 hours down, 12 to go.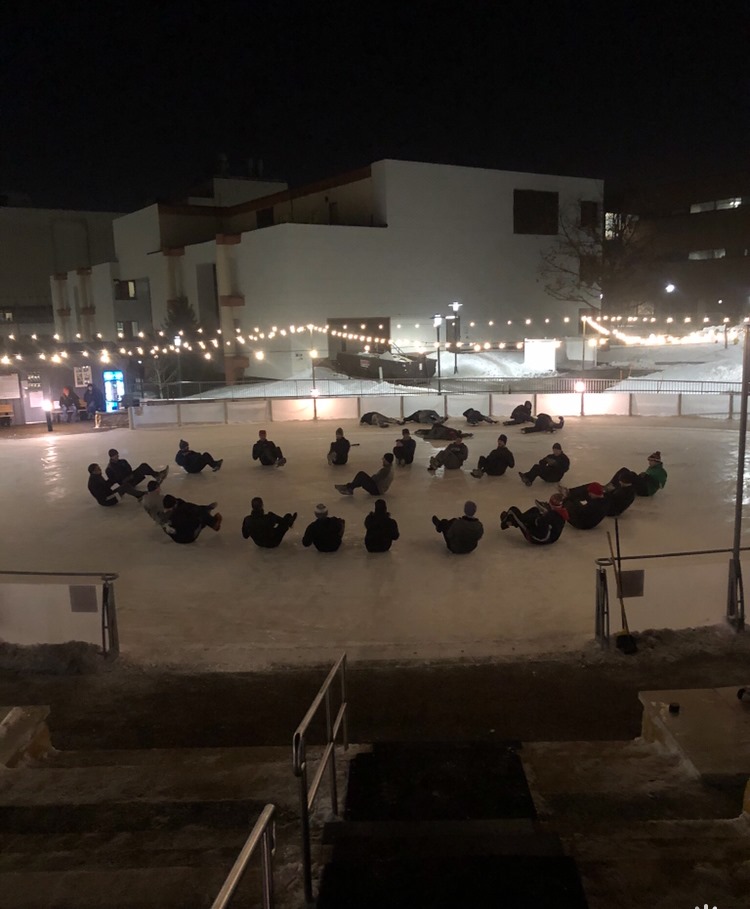 Starting the day off right with a F3 pop up workout at 5:30 am. In this picture they are doing a 'cool down' on the ice to end their workout ….and it just happened to overlap sunrise yoga on ice. (Which is the 6 horizontal bodies in the back row stretching!)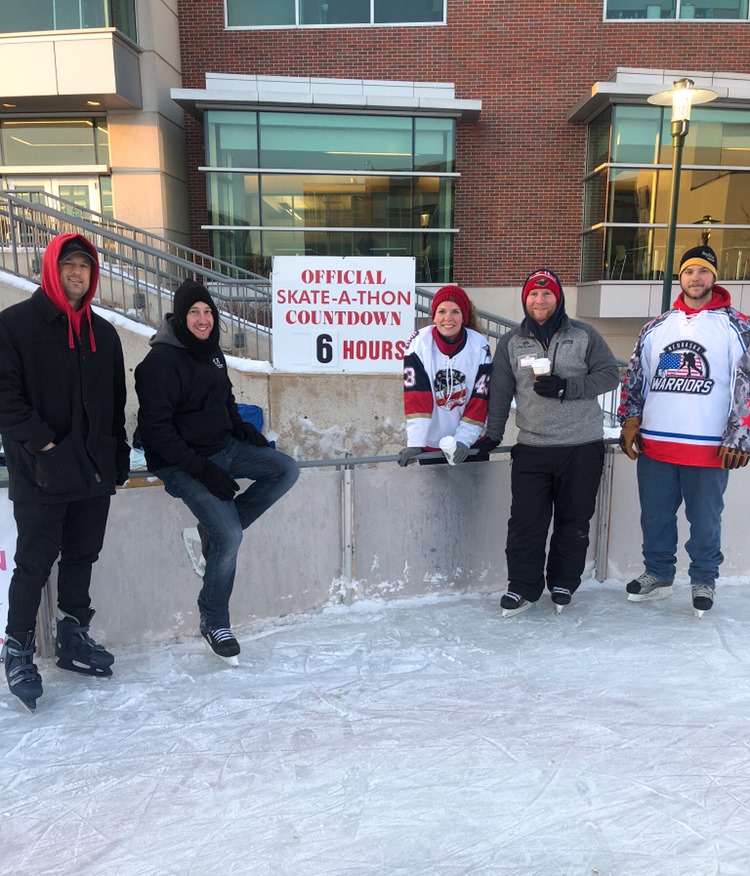 8:00 am and still 6 hours to go!
And finally, after 24 hours of skating, fun, and raising awareness we made it to the end of the 10th annual UNMC Skate-a-thon for Parkinson's!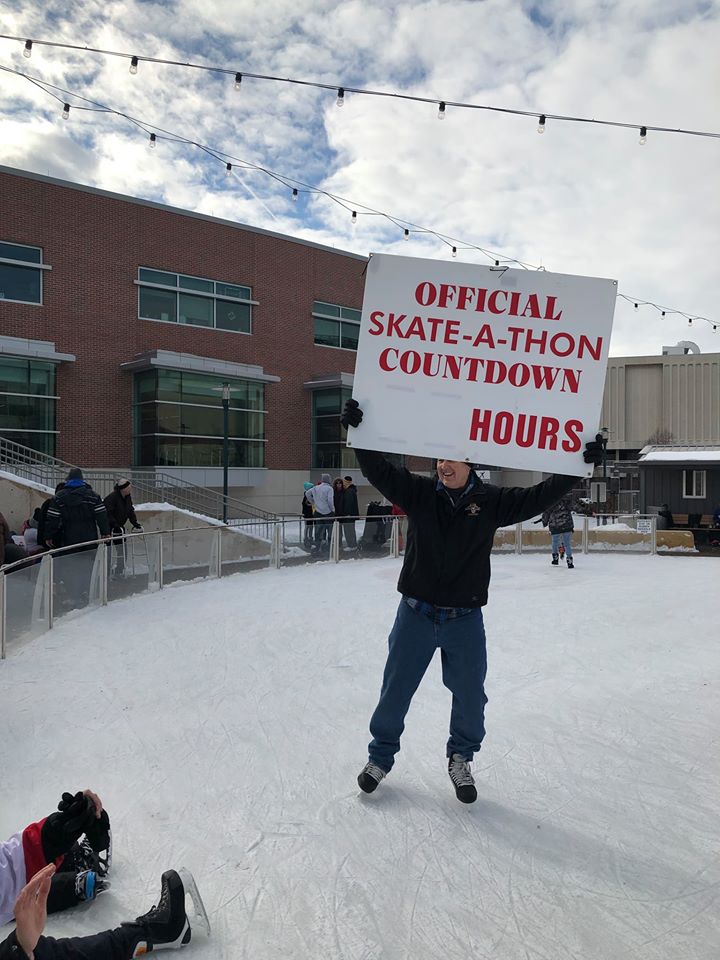 Thank you to our sponsors who made this event possible!