Help us strike out Parkinson's at the first annual Pins for Parkinson's event.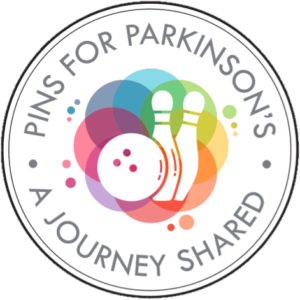 This year is the first annual Pins for Parkinson's! We have partnered with Maplewood Lanes and 99.9 KGOR to bring you a fun night of bowling, pizza, and drinks for a good cause- to strike out Parkinson's!
Date: Friday, April 17th
Time: 7:00 pm- 9:00 pm, doors open at 6:00 pm
Location: Maplewood Lanes
                     3030 N 101st St
                    Omaha, NE 68116
The night includes bowling, shoe rental, pizza, soda, and a Pins for Parkinson's t-shirt. Maplewood Lanes will be donating 10% of all bar sales to Parkinson's Nebraska. Montez and Shari from 99.9 KGOR's Morning Show, Morning's with Montez and Shari, will be bringing the fun as our emcees. It is guaranteed to be a great night!
Click to view the Pins for Parkinsons flyer.
Bowler Registration
There are two ways to register for this awesome event:
Individual registration is for individual bowlers. Don't worry, we will place you on a team with fun, awesome people! If you have friends attending the event, you will have an option to request a lane with them.
Team/Lane registration is for pre-made teams of 5 bowlers and companies/groups purchasing a lane for its members. Registering as a team saves $5/ticket! Please note that teams registration purchases are limited to 5 bowlers. Additional bowlers in the lane must register individually.
All proceeds stay in Nebraska to provide education, support, and services to people with Parkinson's and their families. We are grateful to have you on this journey with us! Click the button below to reserve your spot today!

Pins for Parkinson's T-shirts
All registered bowlers will have a t-shirt with their ticket price.
But if you aren't able to make it out or want an additional shirt- we've got you covered 👕 You can click the registration link above and choose the Extra t-shirt option to order more shirts.
There will only be a small amount of shirts available for purchase at the event. If you want to guarantee one, please pre-order at the link above!
Make Pins for Parkinson's your next employee engagement event!
Bowling together as a team encourages bonding, strengthens interpersonal relationships, and is a ton of fun. It is a great employee engagement activity. Here are some ideas for bowling team-building games to make the engagement more meaningful. Consider making the Pins for Parkinson's event your company's next employee engagement event!
It's easy too– simply purchase enough lanes for your staff through the Team/ Lane registration (reminder, Team/Lane registration covers the shoes, pizza, drinks, and t-shirt for 5 bowlers). Then, all they have to do is show up, check in under your company name, and be ready to have a good time!
We even have a Partner Sponsor package that includes lane sponsorship AND a lane for your staff! Keep reading to learn more 👇
---
Sponsorship Opportunities
We rely on our event sponsors to ensure a successful event that is fun, spreads awareness, and raises money to make an impact in the lives of people in the lives of people with Parkinson's and their families. We could not do it alone!
It is important to us that all companies, big and small, have the opportunity to engage with the Parkinson's community through our events. That is why we have designed sponsorship packages that made it accessible for all companies and group to participate in the event. All sponsors will have their name or company logo displayed on a banner above the lanes and on the digital scorecard, providing a great opportunity to showcase your commitment to people with Parkinson's.
Sponsorship Packages
Lane Sponsor: $125
Partner Sponsor: $250
T-shirt Sponsor: $500
Exclusive Sponsor: $1,000
Please click here for details on the perks for each level of sponsorship.
Prize Sponsors
We want to start the first ever Pins for Parkinson's off right and have an awesome selection of raffle prizes. But we need your help!
We are currently seeking gift baskets and prize sponsors for our Raffle Prize table. Please contact Amber at 402-715-4707 or amber@ParkinsonsNebraska.org if you or your group is interested in donating a prize!
Thank you to our sponsors!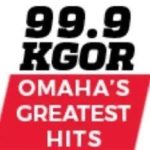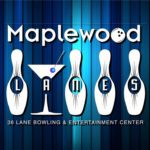 ---
Strike out Parkinson's on April 17th!