Please enter your city under Keyword below to find Parkinson's exercise classes, support groups, and events near you.

Pancakes for Parkinson's
March 1, 2019
@
7:30 am
–
10:30 am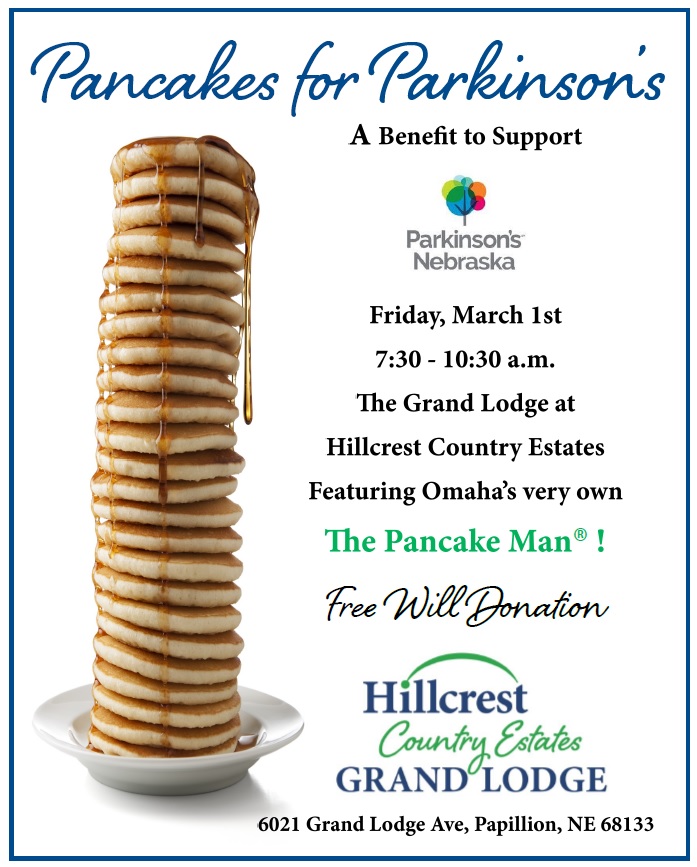 Get ready to catch a flying pancake! Hillcrest is hosting a pancake benefit for Parkinson's Nebraska at Hillcrest Country Estates Grand Lodge on Friday, March 1. From 7:30 to 10:30 a.m., The Pancake Man will be entertaining guests and serving a pancake breakfast for a freewill donation.
All proceeds from the benefit will go to Parkinson's Nebraska, a 501(c)3 charitable organization committed to helping those in Nebraska and surrounding areas who are affected by Parkinson's disease. Donations to the organization are used to educate communities and caregivers through access to resources and information.