Parkinson's Nebraska Exercise Network
Parkinson's Nebraska recognizes the evidence-based benefits of exercise. We are proud to have sponsored over 1,000 specialized Parkinson's exercise classes since 2016. We are committed to making Parkinson's-specific exercise classes accessible to the community through the Exercise Network.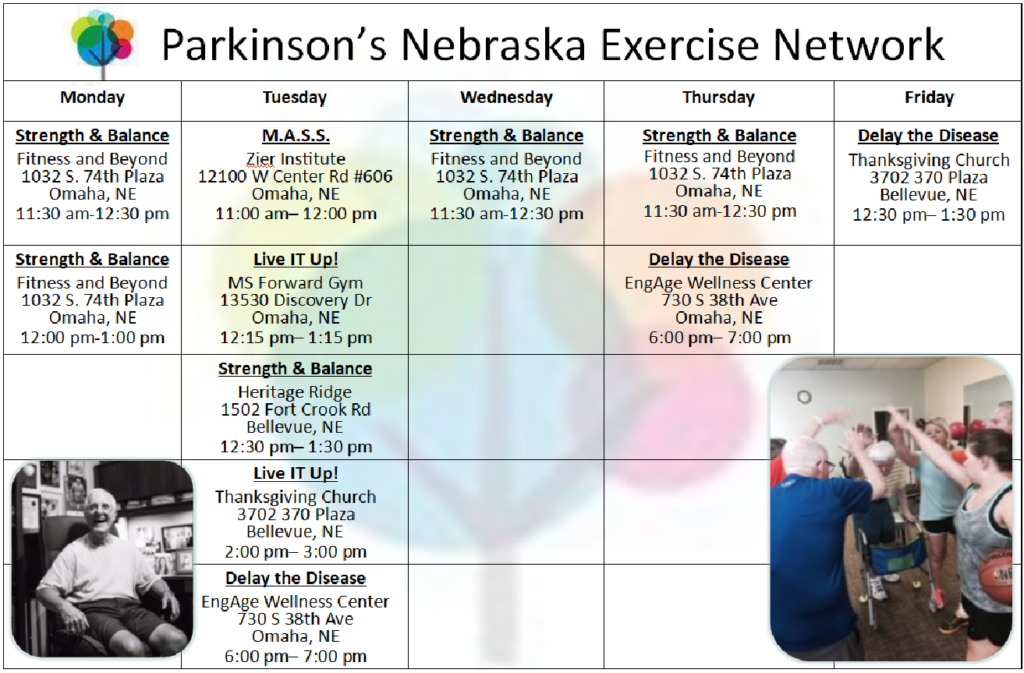 New EVENING Sponsored Class!
You spoke and we listened. We heard you when you said there was a need for an evening Parkinson's exercise class. Many people with PD still work, or have caregivers who still work, and are unable to make day time programming. We are very excited to be offering an evening class!
Katrina, Callie, and Lori attended the Delay the Disease training and are ready to begin classes at the UNMC Engage Wellness Center. Come see them every Tuesday and Thursday from 6-7 pm.
Delay the Disease
UNMC EngAge Wellness Center
730 S 38th Ave
Omaha, NE 68105
Tuesdays and Thursdays
6:00 pm- 7:00 pm