Tai Chi and Parkinson's disease
January 31, 2020
Tai Chi is a Chinese martial art that combines deep breathing and relaxation with slow and gentle movement. Numerous studies have shown Tai Chi can provide significant improvement in motor and nonmotor symptoms for people with Parkinson's disease.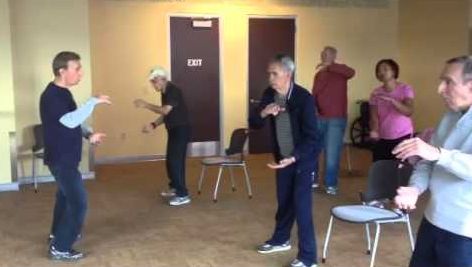 In a recent study titled The Impact of Mind-Body Exercises on Patients with Parkinson's Disease, published on December 27, 2019 in the International Journal of Environmental Research and Public Health, Tai Chi helped improve balance function, depressive symptoms, and overall quality of life.
Motor Benefits
Improved posture
Improved balance (up 2x more according to this article from Harvard Medical School)
Reduced falls
Improved mobility
Improved flexibility
Nonmotor Benefits
Improved depressive symptoms
Improved anxiety symptoms
Improved quality of life
Improved cognitive function
Self-esteem
Perhaps even more beneficial than the motor benefits are the nonmotor benefits provided by Tai Chi. A study in the Journal of Yoga and Physical Therapy, states that nonmotor symptoms are highly impactful on quality of life. By managing nonmotor symptoms of PD through Tai Chi, quality of life can be greatly improved!
---
Tai Chi Classes
Tai Chi for Better Balance Hastings Family YMCA
1430 W 16th St
Hastings, NE 68901
Advanced 10:30-11:15am
Beginner 11:30-12:15pm
402-463-3139
Erika Knott
erikak@hastingsymca.net
Virtual Tai Chi
Dee Brauninger in Alliance, NE is offering virtual Tai Chi classes.
Mondays 9:30- 10:15 am MT/ 10:30- 11:15 am CT
There is no cost to participate in classes. Contact Dee Brauninger at brauninger@bbc.net or call 308-763-1254 for the class Zoom link.